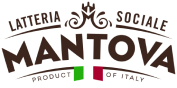 TRADITION, QUALITY AND TRANSPARENCY SINCE 1929
The Latteria Sociale Mantova Group (LSM Group) is leader in Italy in the production of Grana Padano, and in the wholesale of other D.O.P. Italian cheese-types. Quality and transparency have guaranteed the highest excellence for our products since 1929.
With constant innovation looking up to tradition, the work of our company is carried out with true passion in order to create products with quality, authenticity, and unmistakable flavour.
Latteria Sociale Mantova, the Group's parent company, opened in 1929 as a centre for supplying pasteurized milk to the town of Mantua. Over the decades, it has been constantly renovating itself and growing in size, while maintaining a firm connection with the territory and its traditions. Which resulted in becoming a strong, avant-garde production plant.
Preserving its original status of farmers' cooperative, the Group is now able to process 700,000 kilos of milk and produce an average of 1,200 wheels of Grana Padano cheese each day in three modern cheese factories.
The Grana Padano of LSM Group continues to reap success, earning every year several awards in the most prestigious international competitions dedicated to cheese producers, including the World Cheese Awards.