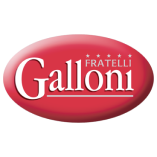 A history made of skills, ability and awareness developed over time. A history that begins in the oldest ham factories in Langhirano, where the Galloni brothers learnt the art of quality prosciutto.
Delightful dry-cured hams
Superior quality dry-cured hams made preserving the traditional production methods to safeguard the very high quality of the real Prosciutto di Parma.
Innovation and research
While respecting tradition, F.lli Galloni has always been active in the field of research in order to reach new objectives that, through innovative technological processes, will lead to products of absolute excellence.
Highest quality
Excellent raw materials, natural salting, and a long ageing period make each Galloni dry-cured ham unique and unmistakable. Cross-checks and traceability punctuate the production of a healthy and good prosciutto. The best.
Artisanal production methods
Processes and practices that once were the custom, in Galloni are certified and implemented rules that represent the highest level of innovation possible without leaving the path of artisanal tradition.