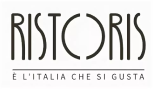 «CHOOSING A VARIETY OF FLAVOURS, WITHOUT COMPROMISE: THIS IS OUR WAY OF VIEWING THE PRODUCT»
«Being able to choose is one of the luxuries we wish to our customers. For this reason, we have created a wide range, both with regard to product categories and to specific references.
Over 30 different types of olives: green, black, Taggiasca, in rounds... Tomatoes that express the best of flavor, through different processing operations. Typical regional specialties side by side with more international choices. Selections dedicated to the catering and pizzeria sectors, with competitive prices and very high yields.
Added to the possibility of producing special products that satisfy the specific requirements of our customers. We are sure of one thing: working to satisfy everyone is a goal that is never too ambitious» - says the official site of the company.