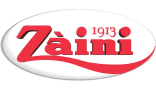 The company was founded in 1913 in Milan, Via De Cristoforis, off Corso Como, an address which today is synonymous with fashion and trends, a young Luigi Zaini established his first "factory of chocolate, cocoa, sweets, preserves etc.".
Luigi Zaini's dream was to be able to satisfy any wish for something sweet, in fact, the young entrepreneur maintained: "Everyone is different, so why aren't we creating lots of different chocolates and sweets for each different person?".
In those difficult times (the First World War was on the horizon), establishing a wide range of your own products was nothing less than visionary and completely forward-thinking.
The skill and enthusiasm that Zaini poured into his business made it take off immediately, so much so that in a very short space of time the factory had to move to Via Imbonati, where it still has its head office today.
Luigi Zaini S.p.A. is the only confectionery factory actually located in the city of Milan, and the scent of chocolate still continues to seduce passers-by and those who live in the area.